| | |
| --- | --- |
| Name | Leisure/graden/landscaping/playground/roof terraces/pets/swimming pools.etc |
| Yarn type | PE |
| Pile height | 10-40mm |
| Dtex | 13200 dtex |
| Stitches | 16800/sqm |
| Color | Green |
| Backing | 3 layers,pp+net+sbr latex |
| UV stability | DIN53887>6000hr |
All items can be customzied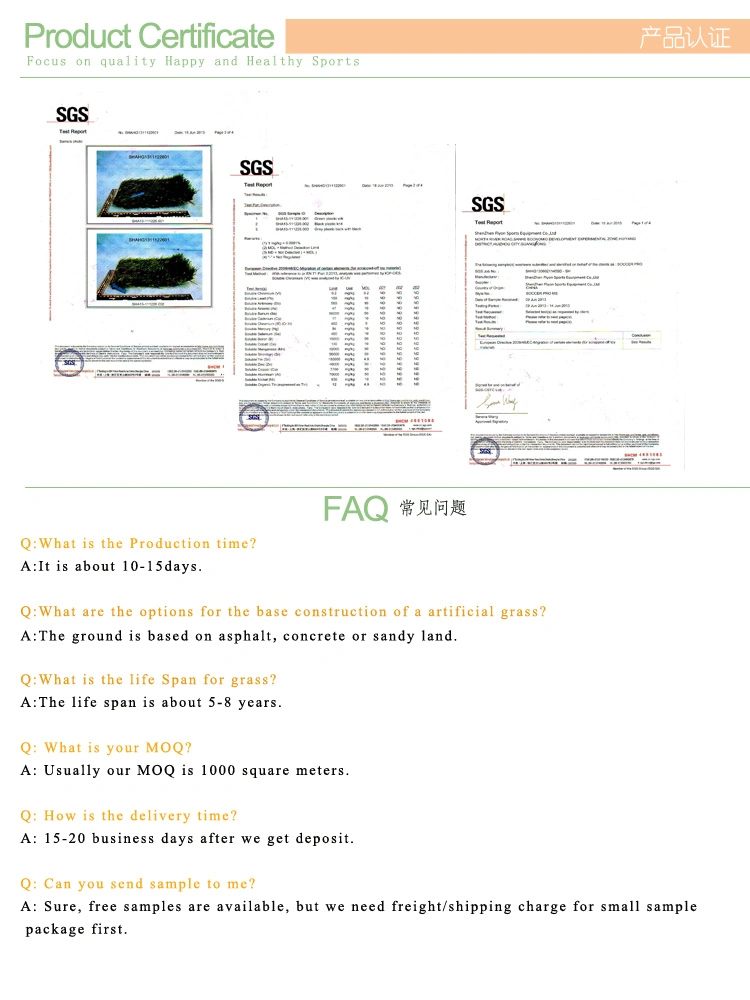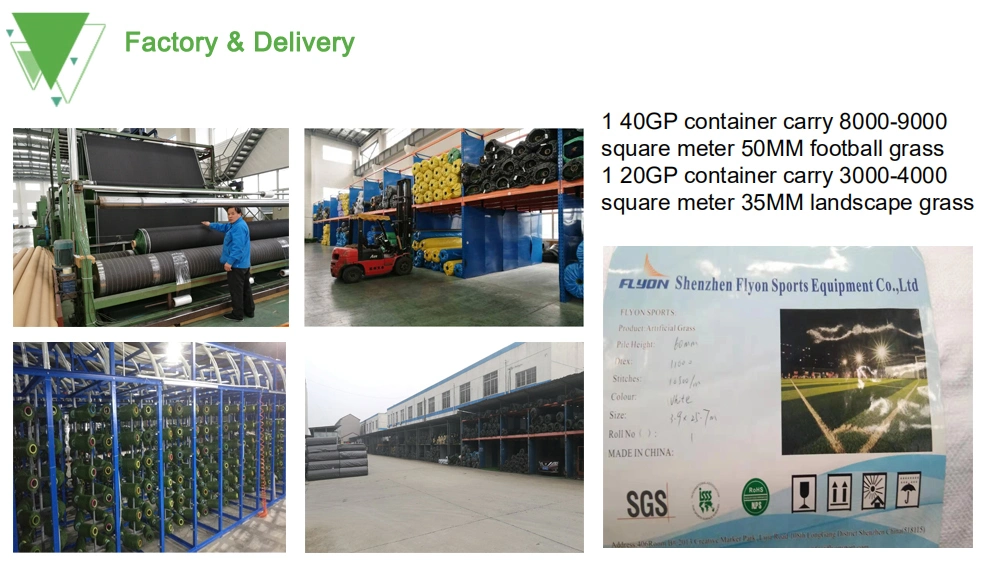 Flyon sport leisure artificial grass is high-quality product collection for landscaping use. It is extremely durable that keeps lush and green 365 days a year. Thanks to the UV-stability and other designs, it is easy to maintain and keeps the consistent quality throughout the year. Its natural and realistic appearance makes it beautiful and its material makes it comfortable for children and pet.
Due to its high quality and excellent services, it is widely applied in the airport, residential, golf course, hotel and motel, lawn, park, pet area, public building, street median, school shopping mall, swimming pool area, trade show and many other occasions.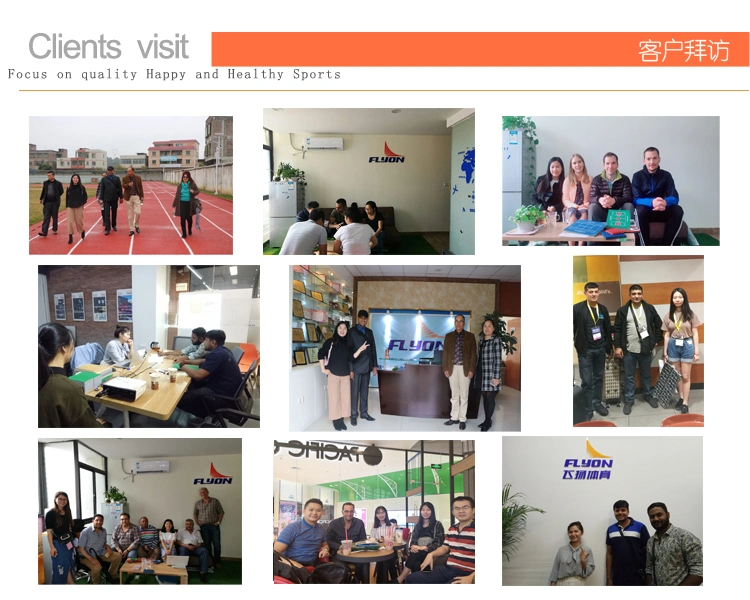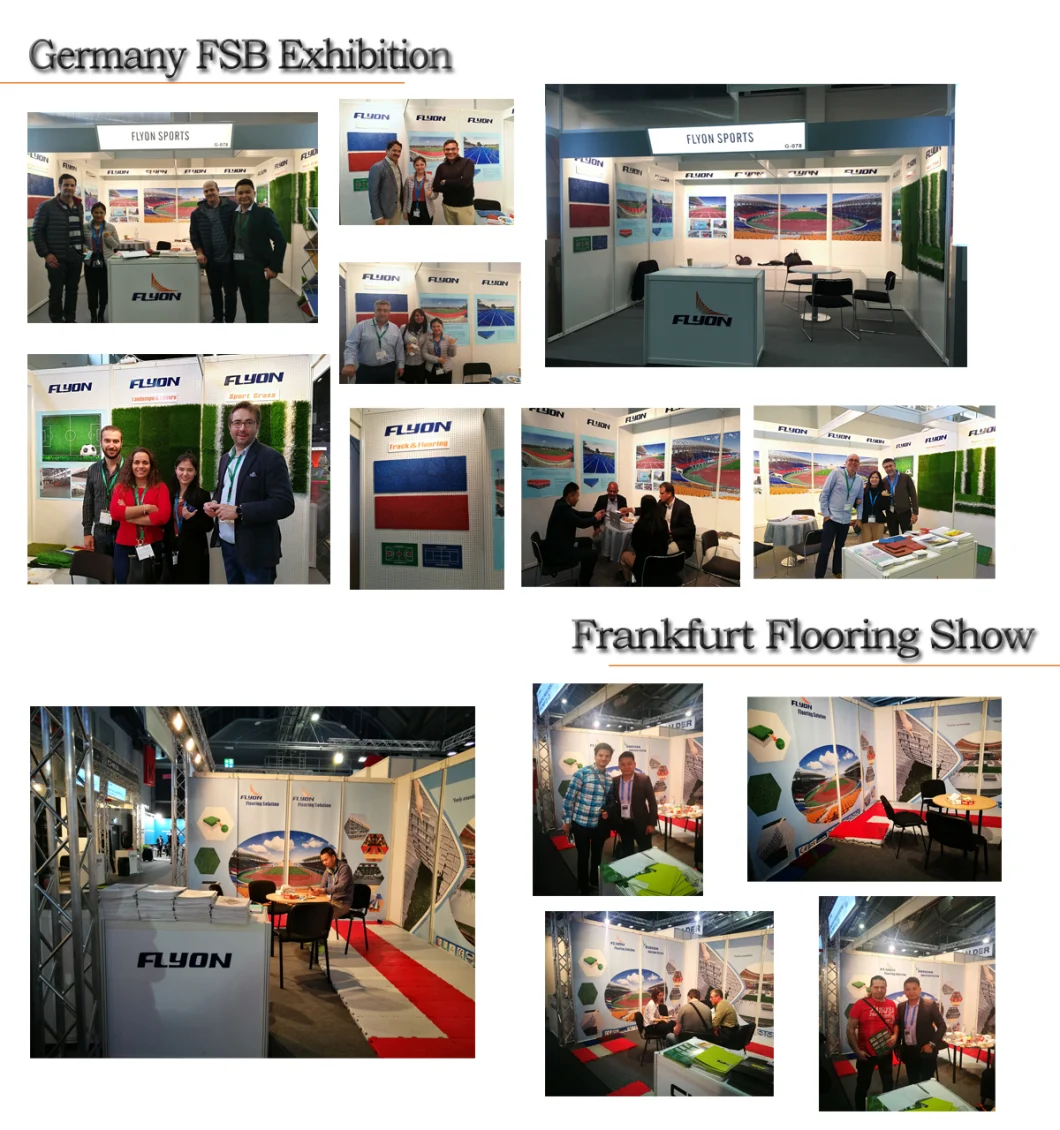 Features:
1. Three kinds of products,the economical,popular and luxurious,are designed specifically to meet our customer's different needs.
2. The Landscaping Artificial Turf is manufactured to be steady and firm, thus the pile yarn is allowed to remain in upright position.
3. It is easy to install,and in most cases it doesn't need any infill.
4. Life and Anti-UV time is 8-10 years.
Q:What is the Production time?
A:It is about 10-15 working days.
Q:What are the options for the base construction of a artificial grass.?
A:The ground is based on asphalt or concrete.
Q:What is the life Span for grass?
A:The life span is about 5-8 years.And our warranty is 2 years.

Q: What about water drainage?
A: There is no need to worry about water drainage. Artificial grass is fully porous and rainwater drains through it as the artificial grass has a holed backing.

Q:Load capacity of contanier?
20GP: Sport artificial grass: 3900 to 5000sqm Landscape synthetic turf: 2600 to 4100sqm
40HQ: Sport artificial grass: 7100 to 11000sqm Landscape synthetic turf: 4700 to 8600sqm