Artificial lawn,Artificial Grass, Synthetic Grass (W50)
Specifications:
ACT TURF W50 is designed for football and consists of "S" yarn and durable double backing. The football system offers you a professional football surface, high sports performance and long term durability.
Production method Tufting process, 3/4" gauge.
Pile fiber Diamond shape monofil, 11000dtex
Pile height 50 mm (+ 1 mm)
Pile weight 1050 gr/m2 (+ 50 gr/m²)
Stitches per m¹ 200 (+ 10)
Rows per m¹ width 53
Stitches per m² + 10600
Primary backing PP backing, colour black, UV stabilized, add with reinforced open cell net backing, colour white, UV stabilized, weight, 200gr/m2
Secondary backing Latex, 1.000r/m² (+ 100 gr/m²)
Total construction weight 2250 gr/m2 (+ 100 gr/m²)
Color(s) Green
Color fastness Blue scale >=7, Gray scale >=4
Tuft bind + 40-45 Newton
Waterpermeability + 60 LTR/ m² / min, tested unfilled
Roll width 4 m/2m
Roll length According to the seaming plan
Loading qty width 2m/4m 5000m2/20GP, 9000m2/40HQ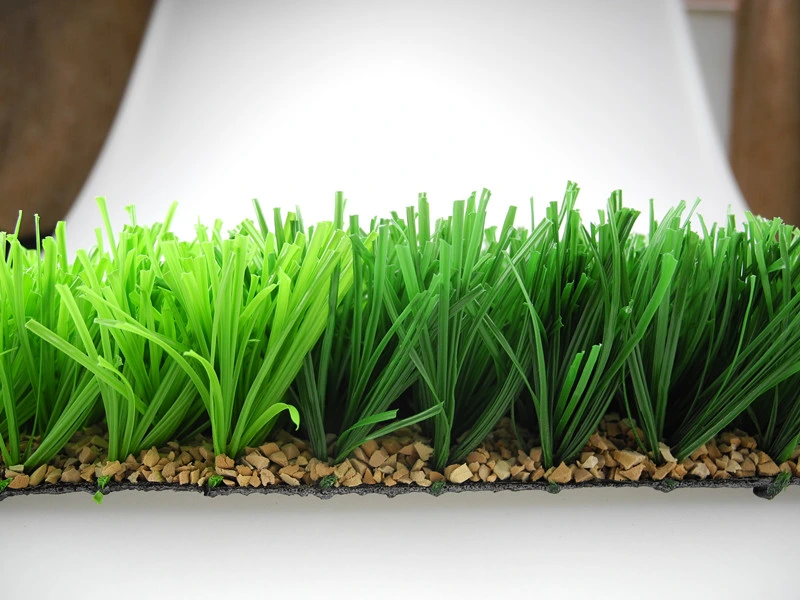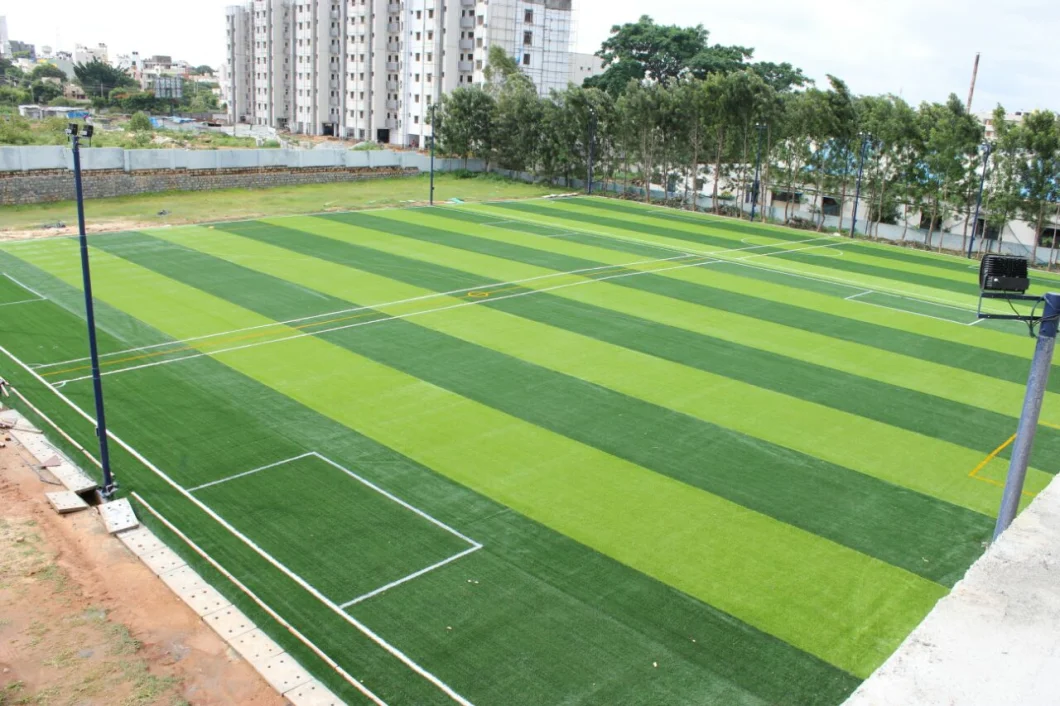 Artificial lawn,Artificial Grass, Synthetic Grass (W50)
Feature
1) Natural appearance
2) Excellent performance, more natural
3) Comfortable
4) Good UV stability
5) Good water permeability
6) Easy installation and maintenance.
Specification
Contact
GuangZhou ACT Industrial Co., Ltd
Guangzhou 2010 Asian Games Venue Stand Seat Supplier
Address: No. 168 Xindun Rd. Zhongxin, Zengcheng, Guangzhou P. R. China
T: +86 20 38796000 ext869
Fax: +86 20 38796100
M: +86 13711768342
Payment
T/T, L/C, West Union D/P
Our Service
(1)One-stop purchasing service by providing various kinds of products: Artificial grass for landscaping and sports, stadium seats and other sports accessories, such as football goal, tennis post, basketball stand...
(2)Professional after-sales service including delivering, installation, maintenance...
(3)Professional guidance. We have over 12 years experience in this area, and worked with many big sports events, will provide our professional guidance to you.
FAQ
1, General, to infill the amount of and sand the rubber granule, the quantity of rubber granule no less 5kg/m2.
2, More Big silica sand will give the damage to the artificial grass, More Small sand Easy to stick together, could add more rubber granule to add the elasticity. At least not less than 5kg/m2, but it also according the pile height.
Factory